(August 01, 2017)
What's New? 
Tina: I'm on my way to Twin Lakes, Idaho! Here's a view from the cabin we stay at. We didn't have paddle boards the last time we went (although we rented some from Coeur D'Alene), so I expect we're going to be getting some serious paddle time in this trip. We didn't spend any time really in Coeur D'Alene the last time we were here - any recommendations for things to do or places to eat...
read more
.
(July 01, 2017)
Click here for the full newsletter!

Tina: Paul, Joe and I went for a walk last weekend at Upper Kananaskis Lake. Haven't done this hike in years and I'm sooo glad we went! I'm sure Paul was mildly annoyed by the end of the hike, after hearing 16km of 'Oh my goodness this is so pretty. Wow isn't this pretty? Let's just stop here a moment - it's so pretty! IT'S JUST SO PRETTY!'. The mounta...
read more
.
(June 01, 2017)
Click here for the full newsletter!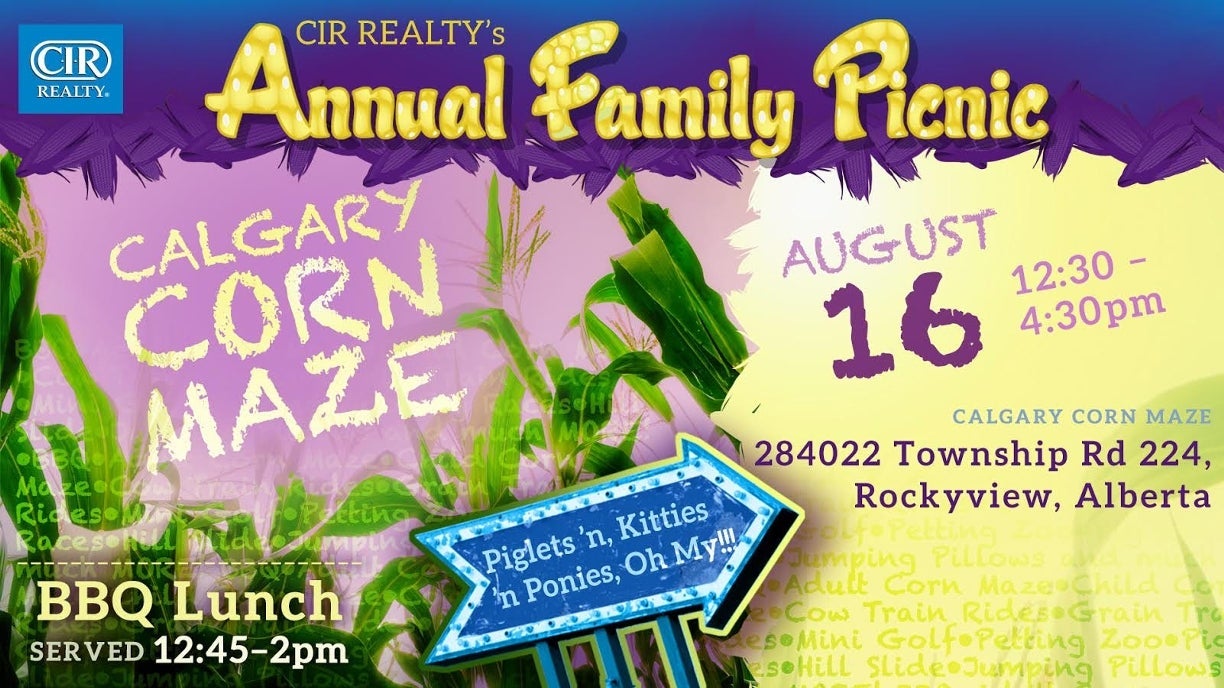 Summer time = picnic time! 
You're invited to our Annual CIR Family Picnic, on Wednesday August 16th at the Calgary Corn Maze from 12:30-4:30pm! Your complimentary ticket includes a hamburger BBQ (vegetarian options will also be provided) that will be served in CIR's large private tent with ample seating for everyone. The BBQ runs from 12:45 and 2pm, and should you...
read more
.
(May 01, 2017)
click here for the full newsletter! 
Tina: My car looked a bit like an overloaded clown car this weekend with my Thule topper and 2 stand up paddle boards loaded onto it's wee roof - but nothing blew away and we had a lovely few days camping and SUPing at Barrier Lake! Joe did really well* and a good time was had by all! *only whined a bit of the time and didn't abandon ship into the lake...
read more
.
(April 01, 2017)
It's Cookie Month!

Tania and Tina are proud to announce our 4th year of supporting the Girl Guides of Canada through Girl Guide Cookies!

The History:  Girl Guides of Canada started in 1910, providing leadership and mentoring for girls across Canada through fun, adventures, international experiences, and community volunteering. Tania has a looong history with Girl Guides!

The Story: We both think this... read more.
Categories
Archives

Subscribe To This Blog